Speciality Dishes of Different Regions
March 23 2021
·
March 23 2021
·
Speciality Dishes of Different Regions
Italy is not an especially large country (slightly less than half the size of Texas), but it has an awful lot to offer when it comes to culinary delights. The country is actually made up of 20 regions, each of which bring their own distinct history, tastes, characteristics and styles to the table.  
As with many countries, the local cooking customs and preferences are often shaped by the local produce, climate and geography. An area situated along the coast is, of course, going to favour seafood dishes than a landlocked region. Arguably, it is the diversity shown throughout the country that gives Italy its culinary richness.
Keep reading to find out more about the speciality dishes of three of our country's wonderful regions.
Veneto

If you have not heard of this northern Italian region directly, you will undoubtedly have heard of Venice and Verona. This areas has so much to offer in terms of gastric delights, all of which are influenced by the local landscape.
From Venice's lagoons, and the influence of the Adriatic Sea, you can find a myriad of soups, stews and risottos, all of which are studded with succulent seafood. Perhaps one of the most intriguing dishes is spaghetti in nero di seppia, where pieces of squid are slow-cooked in tomato sauce, until they are melt-in-the-mouth soft. Once cooked to perfection, the entire dish is dyed with the ink from the squid, making it appear charcoal-black.
If you particularly enjoy seafood, then why not try our spaghetti with lobster?
Throughout the remaining area you will find cured meats and aged cheeses from the wind-swept hills, and hearty meals including braised beef from the mountainous areas. There is so much to choose from!
Emilia-Romagna
Again, you may not have specifically heard of this region, south of Veneto; however, you will have heard of Parma and Balogna, two of the cities within the area.
Cooks in the region tend to favour rich flavours and spectacular presentation, which is why so many refer to this section as "Italy's Food Basket". Equally, classics such as Prosciutto di Parma, Parmigiano-Reggiano and balsamic vinegar hail from here, and lend themselves to other regional cuisines.
Locally, amongst other classic dishes, is pumpkin ravioli (known as cappellacci). The pasta forms a smooth dome over the pumpkin and is a recipe dating back to the 16th Century. If you want to have a taste of this dish, why not try our pumpkin and sage ravioli, perfect for vegetarians?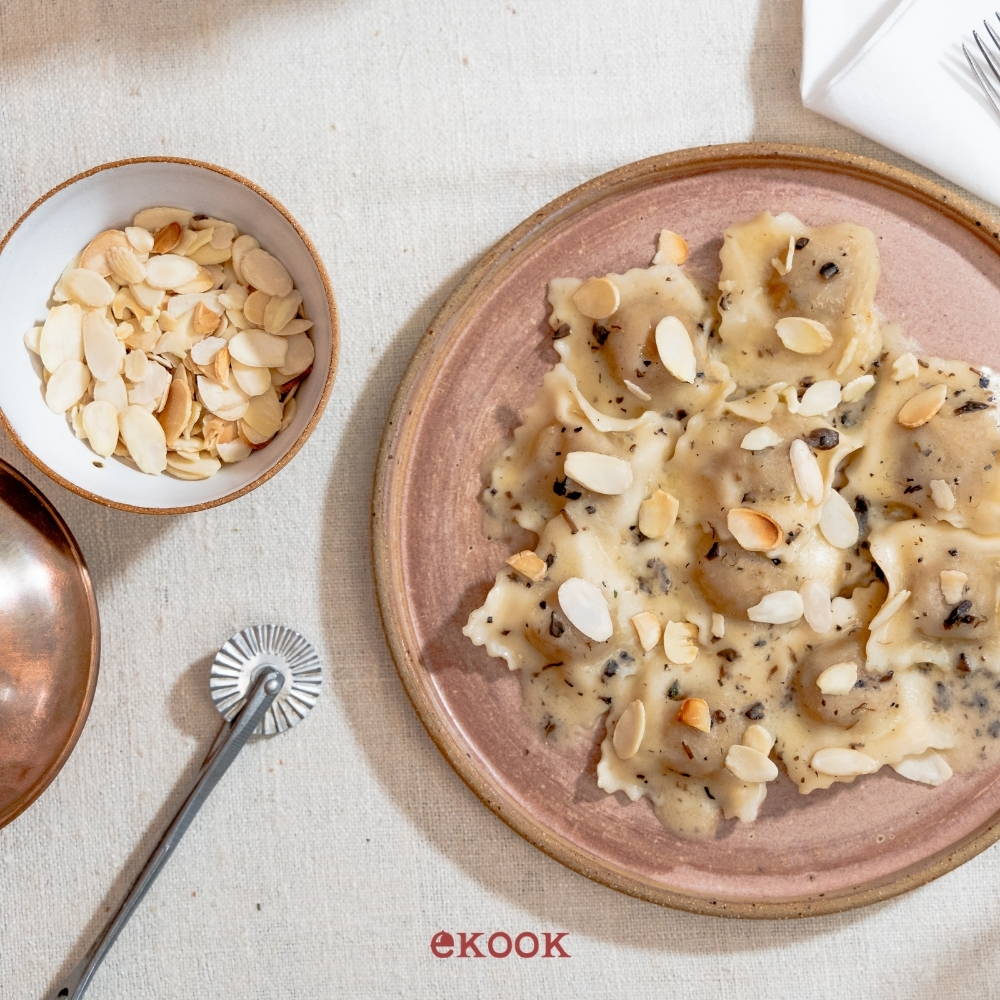 Sicily
The largest island in the Mediterranean, Sicily is one of Italy's five autonomous regions. The local cuisine has been heavily influenced throughout history by the Spanish, French, Greeks and Arabs resulting in elaborate antipasti, complex rice dishes, stuffed and skewered meat, fish and vegetable concoctions and sweets featuring a honey or almond glaze.
Pasta alla Norma is arguably the most common vegetarian dish to be found on Sicilian menus, made with fresh aubergines and ricotta salata cheese.
The name of the dish is said to originate from the exclamation by the Italian writer Nino Martoglio who, upon tasting the dish, exclaimed "This is a real 'Norma'!". It would appear he was comparing it with the exceptional perfection of the Vincenzo Bellini's opera Norma. Regardless of where the name came from, we know it will be music to your tastebuds.
Read more
Comments
✕